Why Choose Associates in Christian Therapy Services?
Associates in Christian Therapy services (ACTS) provides professional Christian therapy services to individual, couples and families in the National Capital Region. ACTS differentiates itself by offering services that are accessible, affordable and holistic. ACTS also offers a team approach to counselling and team member accountability. With ACTS, it is also possible to integrate your faith during the therapy session.
ACTS offers flexibility in:

Time
Daytime and evening hours

Location
Various locations in Eastern Ontario

Language
English, French & Spanish
Accessible
ACTS offer flexibility in scheduling, locations, and languages to make our counselling services accessible to the widest possible range of clients. Daytime and evening appointments are available in various locations across Ottawa, the National Capital Region and throughout Eastern Ontario. All services are available in English, French, and Spanish.
Affordable
Sliding Fee Scale
ACTS uses a sliding fee scale is used to determine fees based on client's household income, number of dependents, and extenuating circumstances. Lower income clients may qualify for services below our minimum fee. In this case, clients meet with a mature therapist intern who is completing accreditation requirements.
Insurance
ACTS offer therapy services for adults, couples, families, adolescent and children which are covered by most insurance programs and some EAP's.
Holistic Approach
At ACTS, we truly offer a holistic approach to our clients. Not only do we deal with the social, physical, mental and spiritual aspect of a person's life, we also include their whole support system in the healing process. This means that we will work with clients, to create and improve the relationships closest to them. This healing can be facilitated by including key people into their therapy.
Team Approach
ACTS favours a team approach in dealing with the challenges of therapy. We are professionals and follow strict confidentiality policies. However as a group, we regularly support each other and our clients through prayer. We will brainstorm creative ideas for new interventions, share our learning to fine tune and improve our skills and bounce ideas off each others for best approach to a difficult situation.
With a high supervisory ratio, each individual counsellor is well supported and provided with ideas, thoughts and guidance for all the work that they do.
Accountable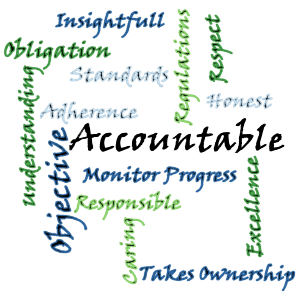 ACTS offer the highest standards of accountability for counselling and therapy services in Ottawa and the National Capital Region. All cases are monitored for clinical progress by our accredited supervisor/trainer in keeping with OAMFT ratio requirements, and even exceeding these requirements in certain cases. Associates in Christian Therapy Services (ACTS) offers professional psychotherapy and professional couple and family therapy services, according to the standards of the profession in Ontario. Governing bodies which set professional standards for our staff are:
the Ontario Association of Consultants, Counsellors, Psychometrists and Psychotherapists (OACCPP),
the Ontario Association for Marriage and Family Therapy (OAMFT).
Faith Integration
ACTS offers the possibility of integrating your faith during the therapy process since it is often key to the healing process. The use of prayer and scripture can be quite beneficial for clients seeking this component when looking for counselling services. All our counsellors have biblical training and are involved in the local church. This service must be specifically requested.