Jillian Zelmer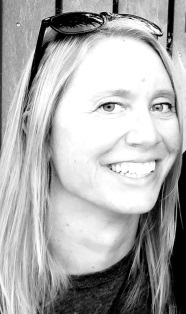 Résumé
Jillian Zelmer holds an Honours B.A. in Psychology from Carleton University and a Master of Arts in Counselling and Spirituality from St-Paul University. She is an affiliate member of the Ontario Association of Consultants, Counsellors, Psychometrists and Psychotherapists (#3920-A), and a registered psychotherapist with the College of Registered Psychotherapists of Ontario (CRPO), registration #3101.
Ms Zelmer has considerable experience in working with youth, having served as youth pastor at Bilberry Creek Baptist Church for many years prior to enrolling in the Master's Degree program at St-Paul University.
Jillian has been providing psychotherapy services to adult individuals as well as children, adolescents and their families with ACTS since 2012. Through ongoing professional development and client experience, she has developed specific expertise in the areas of anxiety, depression, self-esteem, and trauma. She works primarily within an attachment framework in her work with families, having achieved Level II certification within Dr. Neufeld's attachment model, and also uses cognitive-behavioural (CBT) and/or family-of-origin (f-o-o) therapy with individuals.
Jillian's supervising psychologist for work with adult individuals is Dr. Matthew Kerr, PhD, (College of Psychologists of Ontario registration #5164). Her supervising psychologist for work with children, teenagers, and families is Dr. Bita, PhD, (College of Psychologists of Ontario registration # 5333).
On a Personal Note
Here's my philosophy of counselling: I believe that anyone can benefit from the counselling process. We all can use a better understanding of ourselves and our relationships with others in order to move toward the best life possible that God has called us to. Sometimes for various reasons we find it difficult to reach out to those around us when we are struggling, and an outside perspective can be the beginning of change with the long term goal of strengthening our relationship with others in order to form the strong support network that we all need. Awareness is the beginning of movement, so congratulations on taking the first step, recognizing there is something you would like to be different in your life, and considering how counselling may assist in that process.
For parents seeking help for their child or adolescent, thank you for noticing their struggle, taking it seriously and having the courage to act on their behalf. Know that the most important tool they have in their resource kit is their relationship with you. A 'safe place' can be a buffer against all kinds of difficulty. If the relationship is strained and communication is difficult -- don't lose heart! Together we can find ways to help them cope through life's tough challenges and come out the other side closer to you than ever.
In my spare time I volunteer with the youth group at my church, read, watch movies, go for coffee with friends, and spend time hanging out with my nephew!