Our Mission: Counselling in Ottawa
Our Mission Statement
As a ministry of the body of Christ in today's hurting community, we provide individual, couple, and family therapy services, community education, and professional support to pastoral caregivers in Ottawa, Gloucester, Perth, Kingston, and the National Capital Region (NRC).
Our Foundation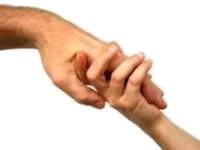 Acts 9:27, our theme verse, shows Barnabas taking Saul under his wing to integrate him into the local church. The church, with good reason, feared Saul, but had no idea what Saul would be able to contribute. In a similar way, today's church faces the challenge of welcoming a hurting community, and for many reasons may fear those who are broken through mental illness, maladaptive behaviours, chaotic life circumstances, marital or family distress, and other issues. Our aim is to help reconcile broken people into the Christian community so that they may function at their full God-given potential.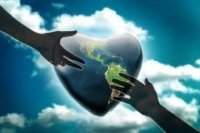 "Back in Jerusalem, [Saul] tried to join the disciples, but they were all afraid of him. They didn't trust him one bit. Then Barnabas took him under his wing. He introduced him to the apostles and stood up for him, told them how Saul had seen and spoken to the Master on the Damascus Road..." Acts 9:26-27, The Message
Our Values
Associates in Christian Therapy Services are committed to the highest standards of professional intervention and biblical accountability in their work with struggling individuals, couples, and families. Our in-house clinical training and supervision clearly reflect these standards by creating a cohesive and comprehensive systemic approach within a biblical perspective.
Even as we strive for excellence and efficiency in all areas, we do so with an attitude of Christian graciousness and in a spirit of redemption, whether with clients or among ourselves. We believe that if even one of the people with whom we interact feels lessened through our interaction, then we have failed in our commitment to the principles and values of this organization.
We believe that each person has something worthy to offer, regardless of their level of brokenness, and we strive to facilitate reconciliation between clients and the Christian community, recognizing the difficult challenges this can present for those who have been deeply hurt within that community. We also believe that we are uniquely equipped to intervene in such situations.
We believe that the Christian community should be a welcoming place that helps each person, regardless of their level of brokenness, to reach their God-given potential, and we strive to effectively educate the Body of Christ so that it can remain relevant in today's hurting community.
We believe in God's provision for this ministry, and are committed to ensuring that His provision will not be withheld from clients, regardless of faith background, beliefs, or income level.
We believe in creativity, resourcefulness, and optimism in all our endeavours.