Joy wilson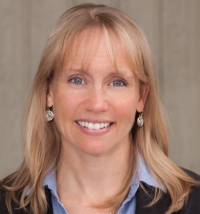 Résumé
Joy Wilson studied theology and education at Providence University College and Seminary, then obtained her Bachelor of Education from the University of New Brunswick. She taught night classes at community colleges, and has been an occasional teacher for many years. In 2015, she obtained her M.Ed. (Counselling) from the University of Ottawa.
Joy works in French and in English with clients who have experienced anxiety, trauma, loss, and stressful life events. She has knowledge of crisis prevention and intervention, and of mental health issues. Joy's preferred approaches include positive psychotherapy, narrative therapy, emotion-focused, and cognitive-behavioural techniques. She also has the training to assist clients who are interested in career exploration.
On a personal note
In therapy, I believe in establishing rapport and a "safe place" for clients. This safe place enables clients to become aware of what's going on inside them, and also to consider the impact of events and the environment. I help facilitate a "drain-off" of toxic emotions.
Once a welcoming client-therapist relationship has been established, I encourage clients to set goals that will enable them to move forward. Clients own their choices and determine the best course of action for their situation, but coming to counselling can "de-stress" and allow ideas and solutions to rise to the surface, making the path clearer. It is my job to listen, empower clients with the tools to cope, identify positive values in the client, and walk alongside for the duration of the journey.