Erika DeSchiffart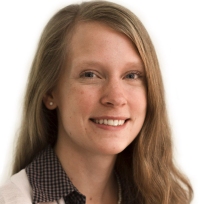 Résumé
Erika DeSchiffart holds an Honours B.A. in Psychology from Redeemer University College and a Master of Arts in Counselling and Spirituality from St-Paul University, with a specialization in couple therapy. Her Master's thesis research focus was on the forgiveness and reconciliation process with couples. Erika is a general member of the Ontario Association of Consultants, Counsellors, Psychometrists and Psychotherapists (4239-G). She is also a registered psychotherapist (qualifying) with the College of Registered Psychotherapists of Ontario (CRPO # 3148).
Erika has been providing psychotherapy services to adult individuals and couples with ACTS since 2013. Through ongoing professional development and client experience, she has developed specific expertise in the areas of bereavement, anxiety, depression, trauma, and issues related to sexuality. Erika works from an attachment perspective, and uses primarily emotionally-focused therapy (EFT) and encounter-centered couple therapy (EcCT) in her work with couples, but also uses motivational interviewing, cognitive-behavioural therapy (CBT), and family-of-origin (f-o-o) based therapies in her work with individuals.
Erika's supervising psychologist is Dr. Martin Rovers, PhD, (College of Psychologists of Ontario registration #3251).
On a personal note
I believe that change stems from healing broken relationships—with God, one another, and one's self. That is why I aim to provide a safe, confidential environment in which to examine the patterns that have led to these broken relationships, and to seek ways collaboratively to foster change. When I am not providing counselling services, I enjoy spending time with my family and friends, as well as horseback riding, reading, and pursuing further education in the field.